When it comes to achieving radiant and healthy skin, many people turn to natural remedies to enhance their beauty regimen. One such natural treasure that has gained popularity for its incredible skincare benefits is cinnamon. This aromatic spice, often associated with baking and cooking, offers a secret to achieving a natural glow. In this article, we will explore the numerous skin benefits of cinnamon and how you can incorporate it into your skincare routine for a healthier and more radiant complexion.
The Power of Cinnamon for Skin
Cinnamon, derived from the inner bark of trees belonging to the Cinnamomum family, has been used for centuries not only for its delightful flavor but also for its medicinal properties. It contains a range of antioxidants, anti-inflammatory compounds, and antibacterial agents that make it a potent ingredient for skincare. Here are some of the remarkable benefits of cinnamon for your skin:
1. Acne Treatment
Cinnamon has natural antibacterial and antifungal properties that can help combat acne-causing bacteria. It also reduces inflammation, making it effective in soothing irritated skin. A simple cinnamon and honey mask can work wonders in treating acne and preventing future breakouts.
2. Exfoliation
Cinnamon acts as a gentle exfoliant, helping to remove dead skin cells and reveal fresh, glowing skin underneath. This exfoliating property can promote a smoother complexion and reduce the appearance of fine lines and wrinkles.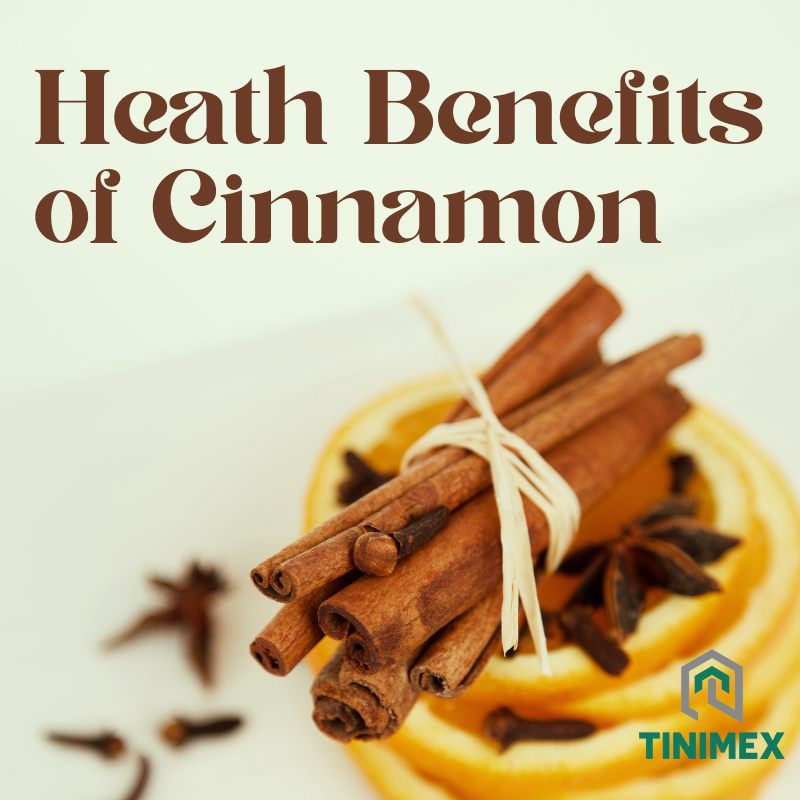 3. Improved Blood Circulation
When applied topically, cinnamon can stimulate blood flow to the skin's surface. Enhanced circulation means better oxygen and nutrient delivery to skin cells, resulting in a healthier and more radiant appearance.
4. Complexion Brightening
Cinnamon contains antioxidants that fight free radicals, which can contribute to skin damage and premature aging. Regular use of cinnamon can help brighten your complexion and reduce the appearance of dark spots and blemishes.
5. Natural Plumper
Cinnamon can naturally plump the skin by stimulating collagen production. This can lead to firmer, more youthful-looking skin over time.
Incorporating Cinnamon into Your Skincare Routine
Now that you're aware of the incredible benefits of cinnamon for your skin, let's discuss how you can use it effectively in your skincare routine: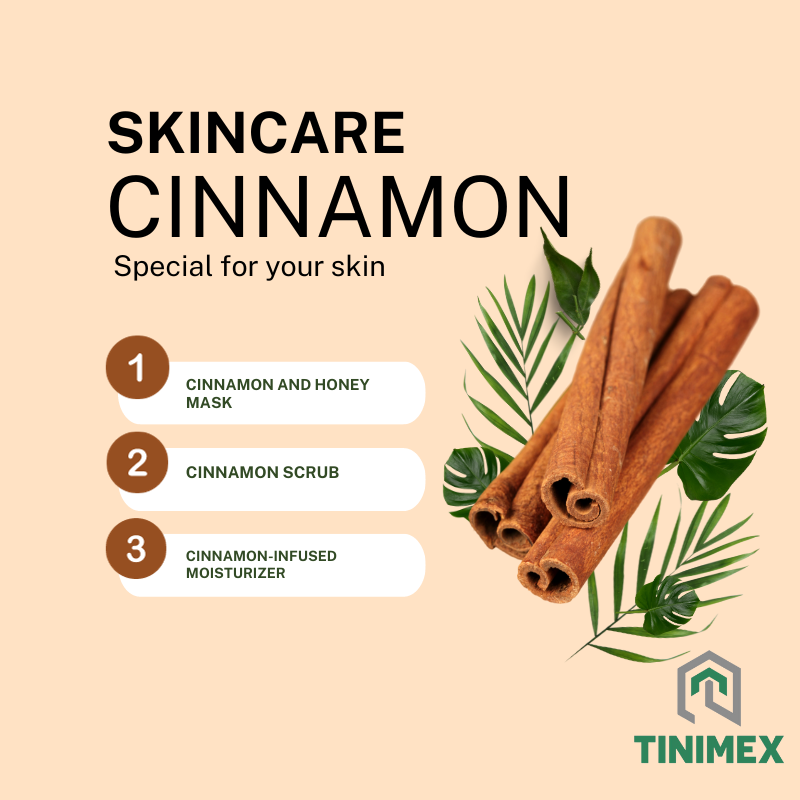 Cinnamon and Honey Mask
– Mix one teaspoon of cinnamon powder with two teaspoons of honey to create a paste.
– Apply the mixture to your clean face and leave it on for 10-15 minutes.
– Rinse it off with warm water and pat your face dry.
– Use this mask once or twice a week for best results.
Cinnamon Scrub
– Combine cinnamon powder with a natural exfoliant like oatmeal or brown sugar.
– Add a few drops of coconut oil to create a thick paste.
– Gently massage the mixture onto your damp skin in a circular motion for a few minutes.
– Rinse thoroughly and moisturize your skin afterward.
Cinnamon-infused Moisturizer
– Mix a small amount of cinnamon essential oil with your regular moisturizer.
– Apply it to your face as part of your daily skincare routine.
– Be cautious with essential oils and do a patch test to ensure you don't have any adverse reactions.
Precautions of Cinnamon 
While cinnamon can offer numerous benefits for your skin, it's essential to be cautious when using it. Cinnamon is a potent spice, and some individuals may be sensitive or allergic to it. Always do a patch test before applying cinnamon to your face to ensure you don't experience any adverse reactions.
Additionally, cinnamon can cause a tingling or warming sensation on the skin, which is normal. However, if you experience excessive discomfort or redness, rinse the mixture off immediately.
Conclusion
Cinnamon, with its natural antibacterial, exfoliating, and complexion-brightening properties, can be a valuable addition to your skincare routine. Whether you're dealing with acne, dull skin, or signs of aging, this spice can help you achieve a natural glow. Remember to use it wisely, and with consistent application, you'll be on your way to healthier, more radiant skin, making cinnamon your secret weapon for a naturally beautiful complexion.
Related News: