Discovering the Best Broken Cigar Cinnamon
Cinnamon, with its sweet and aromatic flavor, has been a cherished spice in culinary traditions worldwide for centuries. It adds warmth and depth to both sweet and savory dishes, making it a must-have in any kitchen. Among the various types of cinnamon available, one that often piques curiosity is "Broken Cigar Cinnamon." In this article, we'll delve into what makes Broken Cigar Cinnamon unique and why it's often considered the best choice among cinnamon connoisseurs.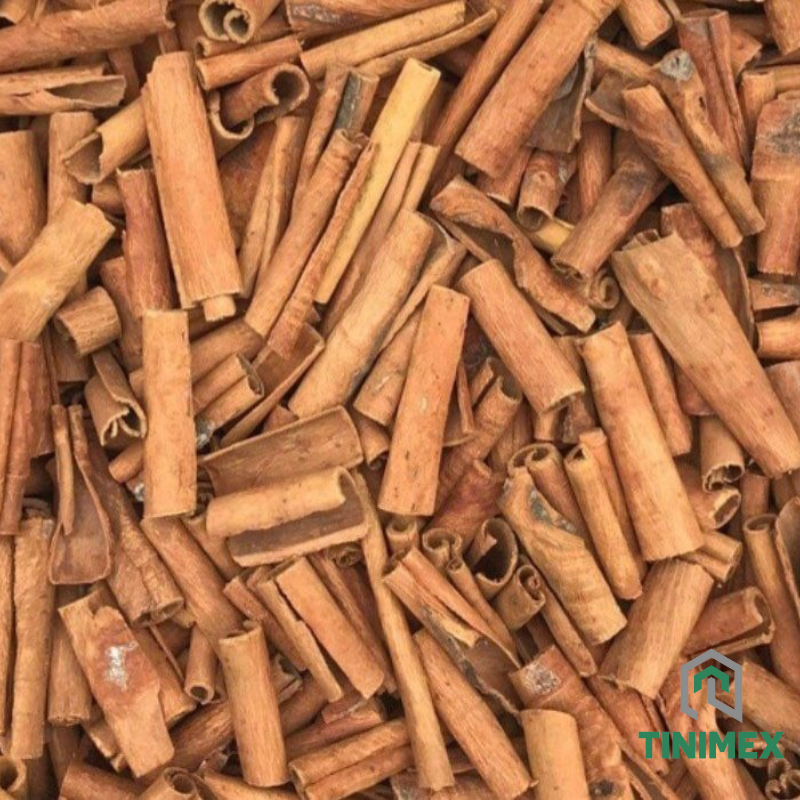 Understanding Broken Cigar Cinnamon
Broken Cigar Cinnamon, also known as "Ceylon Cinnamon" or "Cinnamomum verum," is distinct from its more common counterpart, Cassia Cinnamon (Cinnamomum cassia). While both varieties share a similar warm and sweet flavor profile, they differ in several crucial aspects, making Broken Cigar Cinnamon stand out.
1. Flavor Profile of Broken Cigar Cinnamon
The first notable characteristic of Broken Cigar Cinnamon is its exquisite flavor. Unlike Cassia Cinnamon, which can be quite strong and intense, Broken Cigar Cinnamon offers a milder and sweeter taste. This subtlety allows it to blend seamlessly into a wide range of culinary creations, from baked goods like cinnamon rolls to savory dishes like curry and stews. It doesn't overpower the other ingredients but enhances them with its gentle, fragrant notes.
2. Fragrance of Broken Cigar Cinnamon
One of the best ways to distinguish Broken Cigar Cinnamon is by its delightful fragrance. When you open a jar or bag of Broken Cigar Cinnamon, you're immediately greeted by a warm, sweet aroma that hints at the spice's exceptional quality. This fragrant quality makes it a favorite for infusing into teas, adding depth to desserts, or sprinkling over oatmeal or yogurt.
3. Appearance of Broken Cigar Cinnamon 
Broken Cigar Cinnamon gets its intriguing name from the appearance of its bark. The inner bark of the Cinnamomum verum tree, which is used to make this cinnamon variety, tends to curl into thin, cigar-like rolls when dried. These delicate quills are then broken into smaller pieces, hence the name "Broken Cigar." This unique presentation not only adds a touch of elegance to your spice collection but also makes it easier to incorporate into your recipes.
4. Health Benefits of Broken Cigar Cinnamon 
Besides its culinary appeal, Broken Cigar Cinnamon offers various health benefits. It contains a compound called cinnamaldehyde, which has antioxidant and anti-inflammatory properties. Some studies suggest that consuming cinnamon regularly may help regulate blood sugar levels, support heart health, and aid in digestion. However, it's essential to use cinnamon in moderation and as part of a balanced diet for these potential benefits.
5. Lower Coumarin Content of Broken Cigar Cinnamon 
One significant advantage of Broken Cigar Cinnamon over Cassia Cinnamon is its lower coumarin content. Coumarin is a natural compound found in both types of cinnamon, but it can be harmful in excessive amounts. Cassia Cinnamon tends to have higher coumarin levels, which can be problematic if consumed regularly. Broken Cigar Cinnamon, on the other hand, contains significantly less coumarin, making it a safer choice for those who enjoy cinnamon regularly.
Cooking with Broken Cigar Cinnamon
Now that you've secured the best Broken Cigar Cinnamon, it's time to put it to good use in your kitchen. Here are some delightful culinary ideas to make the most of this exceptional spice:
Indulge in the classic comfort of homemade cinnamon rolls. Broken Cigar Cinnamon's delicate sweetness and fragrance elevate the flavor of your cinnamon filling, making your rolls truly unforgettable.
2. Spiced Tea by Broken Cigar Cinnamon 
Enhance your favorite tea by adding a pinch of Broken Cigar Cinnamon. It pairs wonderfully with black tea, chai, or even herbal infusions, creating a comforting and aromatic beverage.
3. Curry and Stews by Broken Cigar Cinnamon 
Bring depth and warmth to your savory dishes by incorporating Broken Cigar Cinnamon. It complements the flavors of curries, stews, and tagines, adding a touch of sweetness without overwhelming the other ingredients.
4. Baked Apples By Broken Cigar Cinnamon
For a healthy dessert option, try baking apples with a sprinkle of Broken Cigar Cinnamon and a touch of honey. It's a simple yet satisfying treat that highlights the spice's natural sweetness.
In conclusion, Broken Cigar Cinnamon is a remarkable spice that deserves a place in every kitchen. Its unique flavor, fragrance, and numerous culinary applications make it a favorite among cooks and food enthusiasts. Whether you're baking, brewing tea, or experimenting with savory dishes, this cinnamon variety is sure to elevate your culinary creations to new heights. So, go ahead and explore the world of Broken Cigar Cinnamon; you won't be disappointed by the sweet, fragrant magic it brings to your cooking endeavors.